Kelly Wearstler | Celebrity Interior Designers – The American designer not only has an impressive repertoire of interior design projects but has also created her own expansive collections of lifestyle designs.
Kelly Wearstler is a world-renowned interior designer best known for her distinctive aesthetic. She has made quite an impact in the interior design, architecture, and luxury lifestyle industries with her provocative concepts and expressive storytelling. She is also known for working with famous celebrities, such as Cameron Diaz, Ben Stiller, Elton John, and Gwen Stefani, just to name a few.
Over the course of the last few decades, Kelly Wearstler has managed to create a global lifestyle brand. Wearstler's deep passion to convey an exceptional story through curated products and projects is one of the main reasons why she is one of the world's most renowned creatives.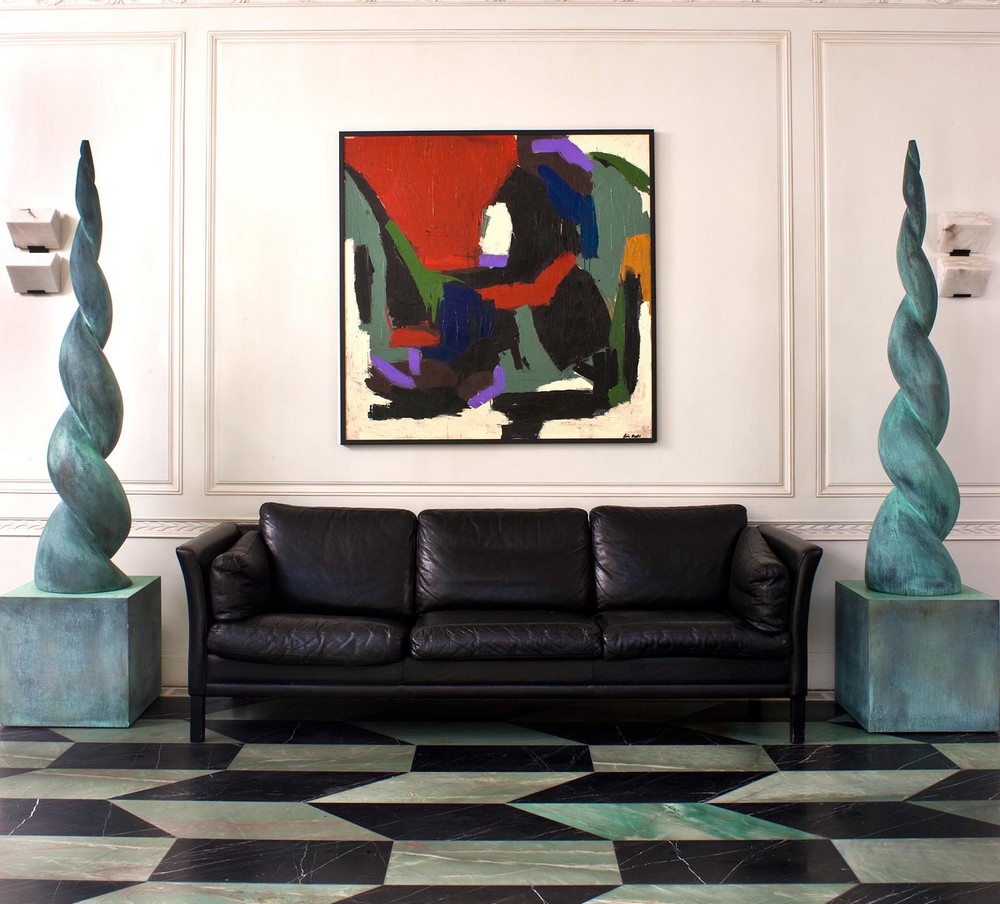 The Kelly Wearstler Brand was founded in 1995, and today is seen as a contemporary design reference, especially in sectors such as residential, hospitality, commercial and retail.
Signature Style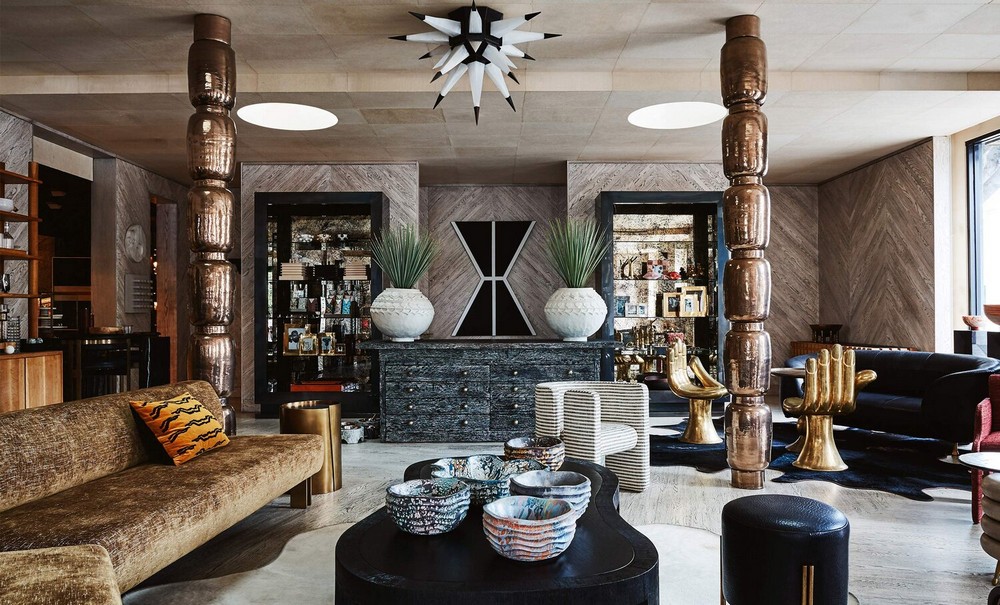 Kelly Wearstler's work is heavily influenced by Modernism and Old Hollywood Glamour, while also having its a characteristic contemporary flair. Her style is best described as multi-layered and experiential.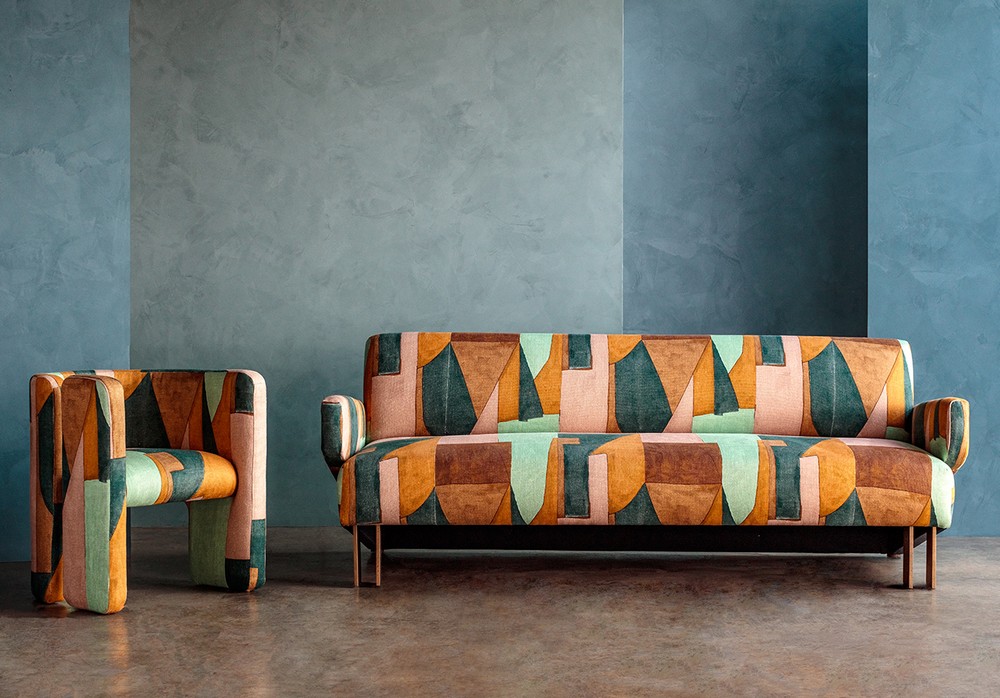 Viewing design as a form to be provocative, Wearstler can effortlessly take the world into a sensory design experience through the use of exquisite colors, materials, lines, and forms. In a few words, her signature style could be defined as disciplined and expressive as well as architectural yet graphic.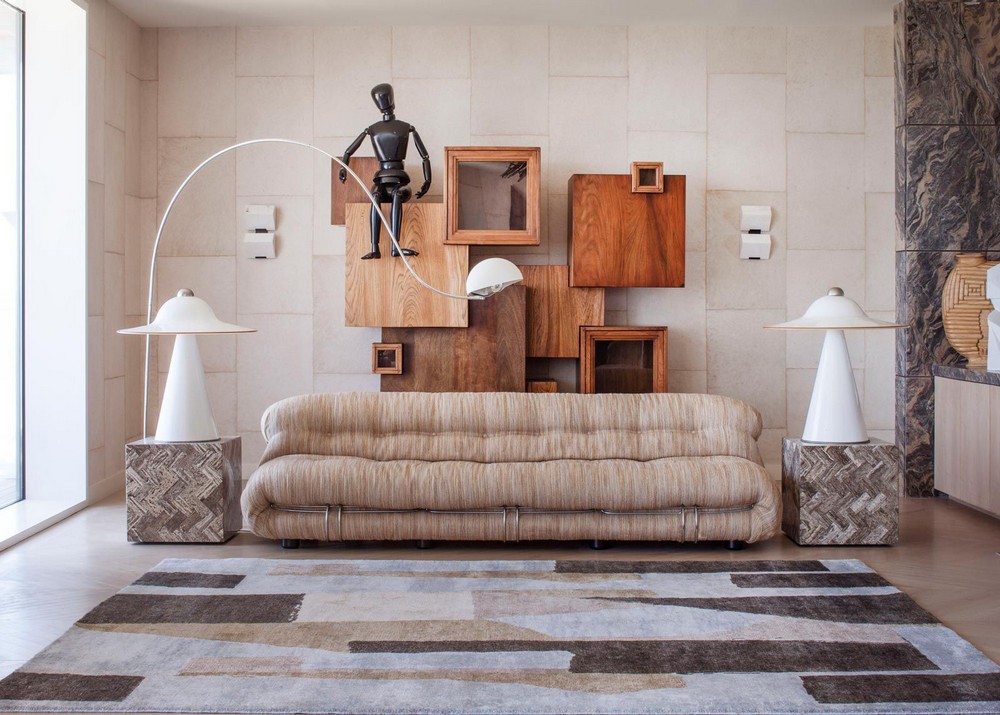 Top Interior Design Projects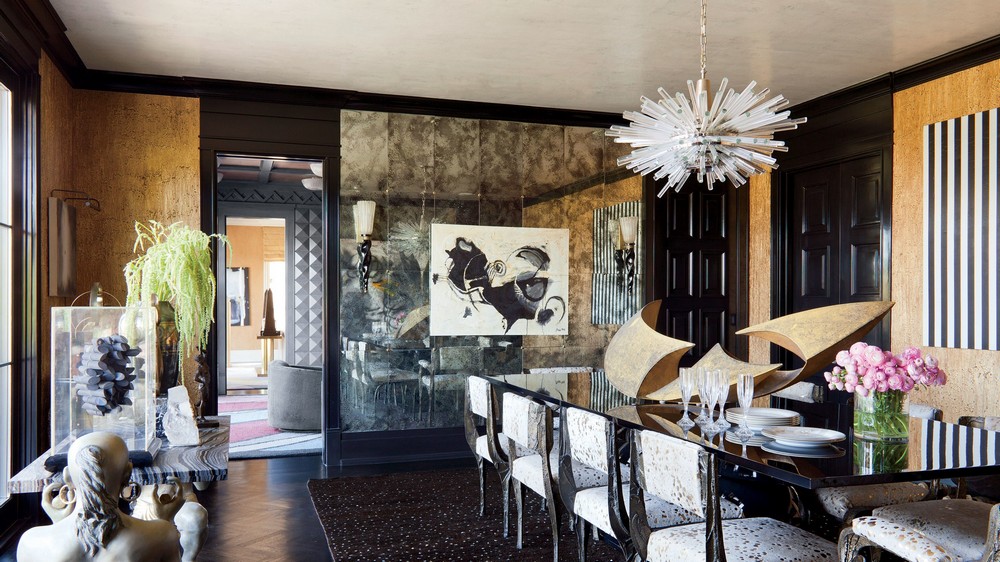 In every project she develops, Wearstler pays great attention to detail and often experiments with color. She also combines furnishings and objects from different styles and eras, prompting to extraordinarily versatile creations as you are about to see in the interior design projects depicted below.
⇒ San Francisco Proper Hotel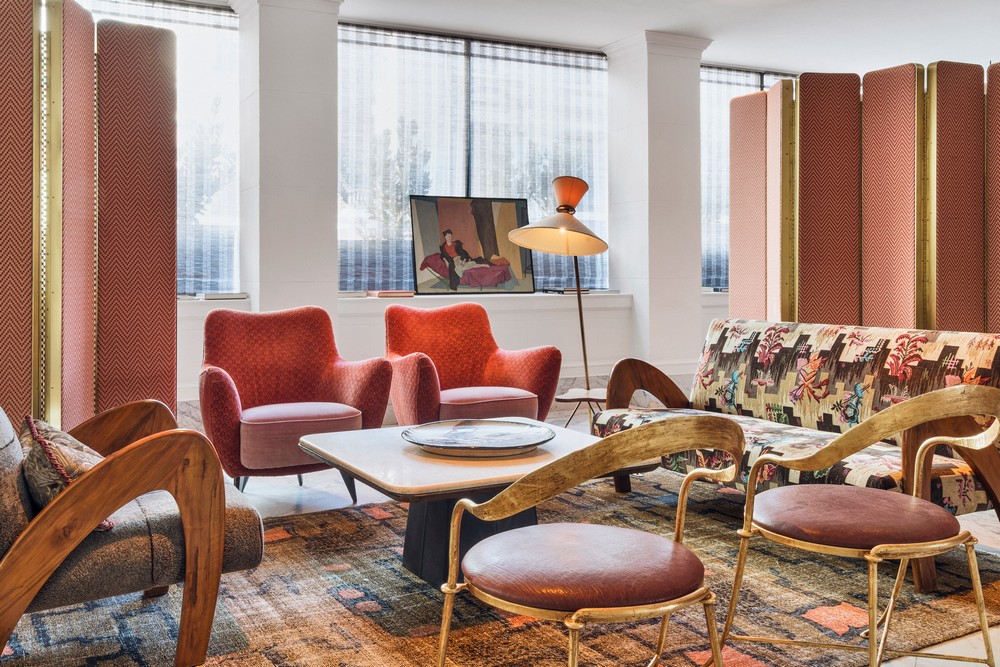 For this hotel, Wearstler opted to use clashing patterns, colors, and textures while also selecting eclectic furnishings from several different design styles, from modernism to the Victorian era. As a whole, the decoration benefits from a beautiful contrast between geometric shapes and organic floral shapes.
⇒ Four Seasons Anguilla
The Refined aesthetics of Wearstler can be seen throughout Four Seasons Anguilla. Organic elements, such as alabaster, heirloom woods, and marble walls were combined with rich textiles from all over the world, resulting in a sensual interpretation of the hotel's location.
⇒ BG Restaurant at Bergdorf Goodman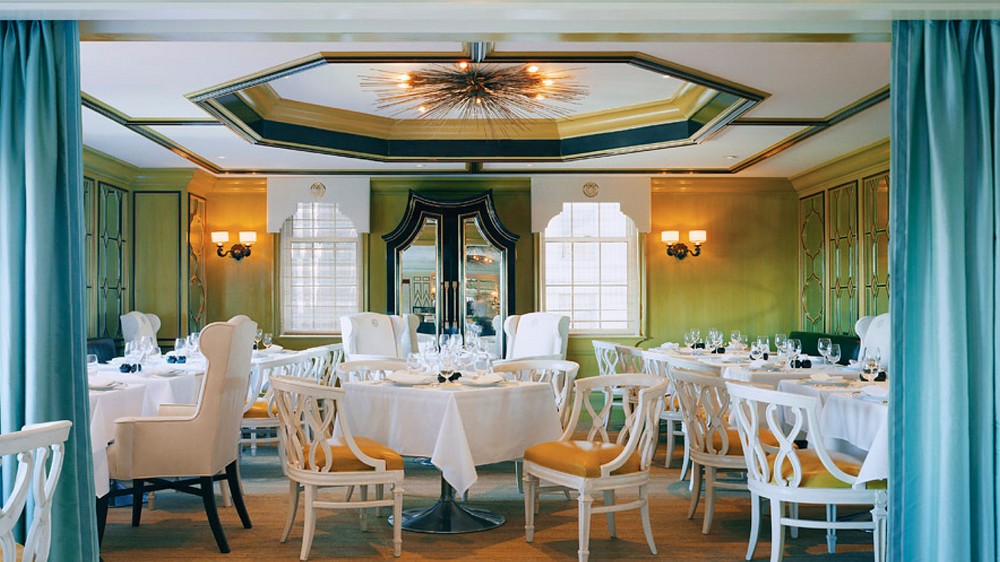 The inspiration behind the interiors of the BG Restaurant was the sophisticated salons of the past with an homage to Beaux-Arts buildings. This was the very first project that Kelly Wearstler completed in New York City. Furthermore, the designer used a modern mix of elements from the '30s to the '70s and her palette of choice consist of tones such as ebony, ivory, robin's egg blue, chartreuse, mustard yellow, and bronze.
SEE ALSO:
⇒ Tides Miami boutique hotel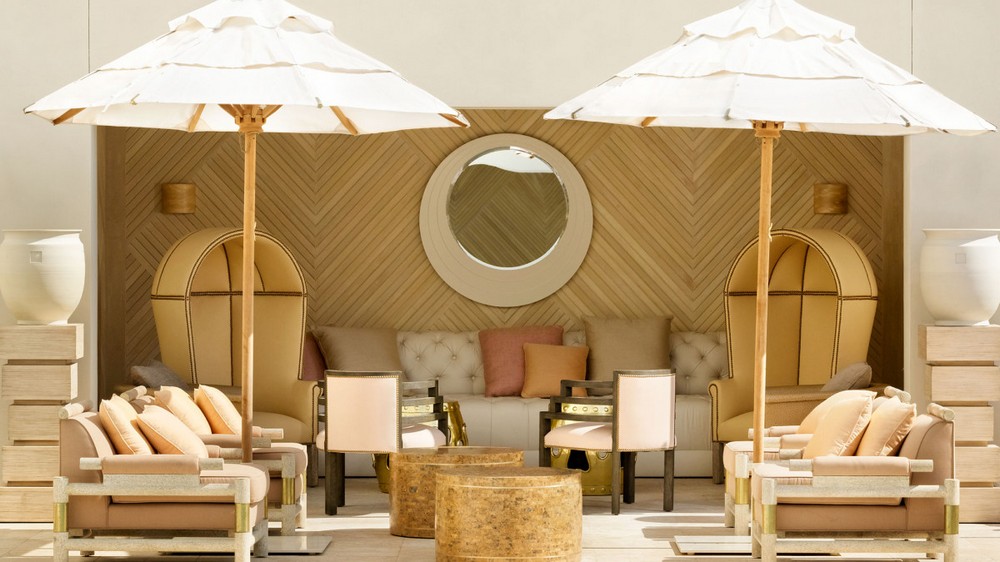 The Tides' new look was inspired by its Art Deco roots and streamlined architecture but infused with a fresh perspective. The outstanding interiors of this boutique hotel highlight a monochromatic palette of muted, sandy hues and nature-inspired motifs, in order to unify the indoor areas with the outdoors.
See Other Interior Design  Inspirations:
Stay updated with the best news about trends, interior design tips, and furniture luxury brands.
 Follow us on Pinterest, and Instagram, for more inspiration!
Featured image retrieved from Doré, credit to Lou Mora
Source: www.kellywearstler.com